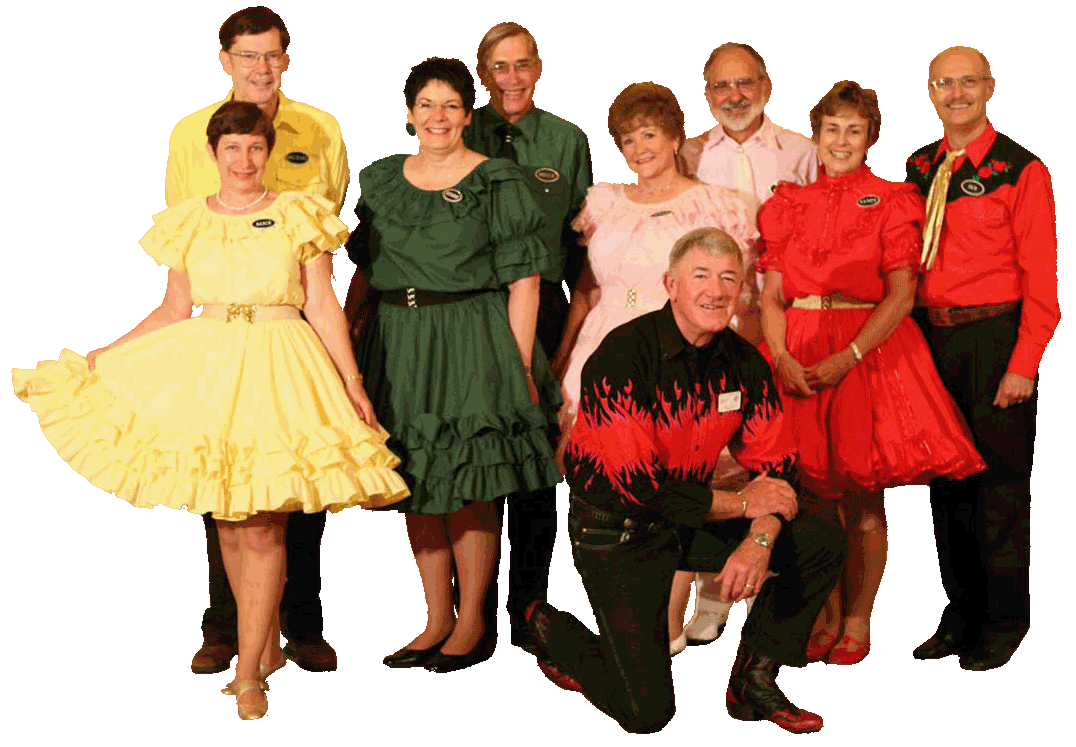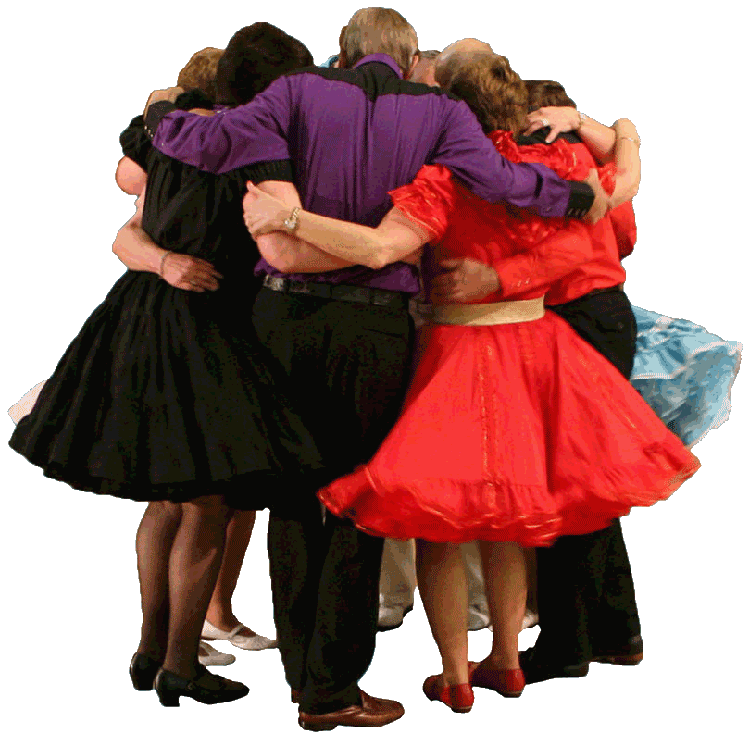 Square Dance Videos and Music

Square Dance Party Pack - 2 Video DVDs and 2 Music CDs
Our Square Dance Lessons and Dancing DVDs are all-region and will play worldwide. The DVD navigation is very simple - lessons and dances are selectable through our menu screens. All of our products are FUN - lively music, bright coordinated colors, and they are all professionally made and a joy to watch. On our instructional DVDs the downward angle lets you see what is going on with ease.

Click on images for a larger view - video samples can be found on our video page
---

Square Dance Party Pack 2-DVD 2-CD Set $30

Contains 16 Mainstream dances and 14 Plus dances featuring two callers, Paul Place & Gene McCullough. Use the CDs to dance, or use the DVDs to watch, listen, and dance along with The Traveling Hoedowners to the same music and calls.

Our Square Dance Party Pack is not instructional.

One DVD and CD have Mainstream dances, the other DVD and CD have Plus dances.

16 Mainstream dances, 14 plus dances.
Detailed CD and DVD contents
Calls used for each mainstream dance
Calls used for each plus dance



Return and Refund Policy, within 30 days of purchase:

Our products are guaranteed to perform correctly or will be cheerfully exchanged. For returned unopened items we will refund your full purchase price excluding shipping.





---
Our shopping cart is secured by GeoTrust